104

Get Your Book into Google and Nook
Pressbooks files are suitable for distribution in all the major ebookstores.
With Barnes and Noble being the world's largest bookstore, you may want your book available to your audience through its Nook e-reader. And with Google Play serving mobile readers in the Android market, it's another channel worth utilizing.
This chapter will explain:
How to prepare your files for submission to the Nook and Google book stores
How to submit your book for publication on the Nook and Google book platforms
1. Ready Your Files for Submission
Upgrade your book to remove the Pressbooks promotional watermark.
Export your finished book as an ebook.
Download the Epub version of your exported ebook files.
2. Submitting Your Book to Nook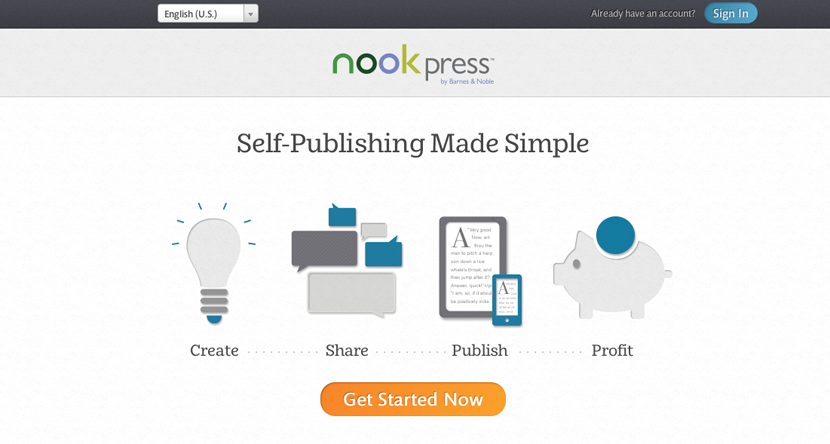 Create an account.
You'll be sent an email to confirm your account.
Upload your EPUB manuscript file.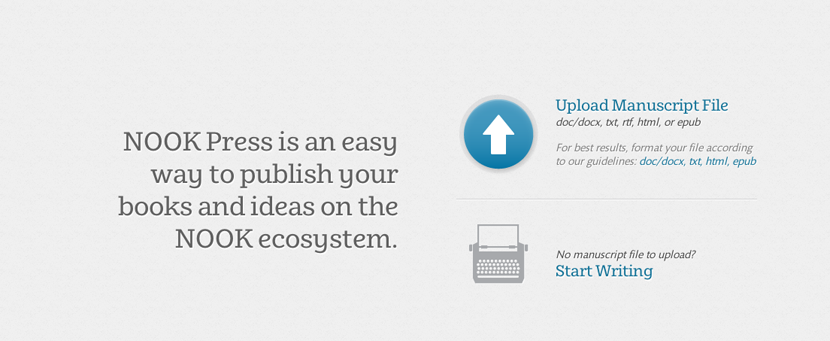 Upload your cover image.
Upload the requested information about your book (title, description, etc.).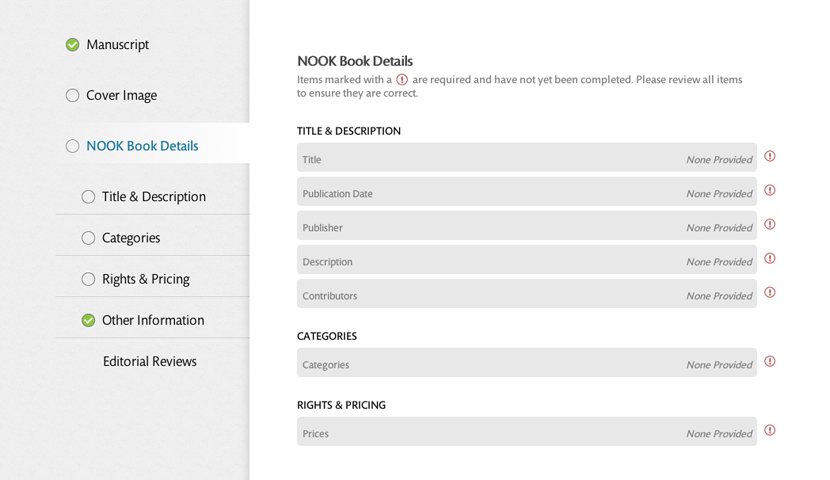 Set up your vendor account (you will need to enter your contact information, publisher information, bank account and tax information).
On the top menu, click on Projects to get to the dashboard. Here you can publish, unpublish or update your books. You can also add new books.

3. How to Publish Your Book on Google
Google offers a step-by-step guide to the Google Books publishing process. We offer a condensed summary here:
Create a Google Books Partner account at books.google.com/partner then sign into it. 
Create your payment profile and specify sales territories on the Books Partner Center home screen.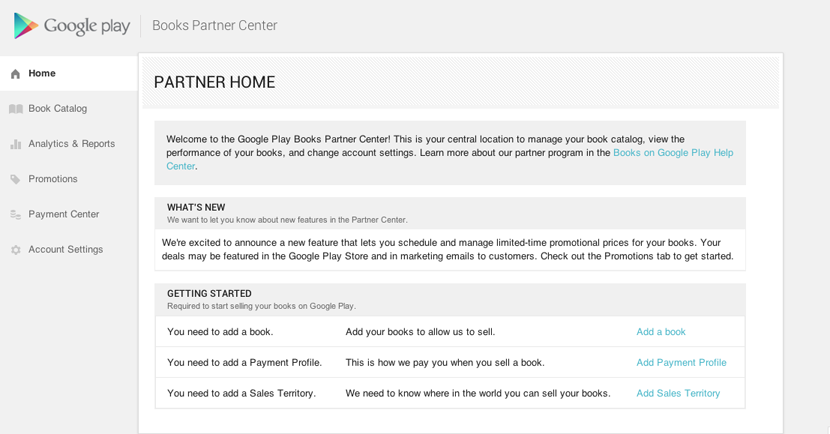 Click on Add Books, then Upload Books.

Launch the Google uploader. 

Upload your EPUB file. 

Add your book information.

Complete your upload.

Google offers more detailed instructions if you need them.