76

Print-on-Demand with IngramSpark
IngramSpark offers hardcover print-on-demand, a wide selection of book trims, cover options and print-in-color capabilities, as well as distribution and fulfillment to more than 39,000 booksellers, online retailers and libraries around the world who work with IngramSpark. (Though this article concerns print-on-demand publishing, IngramSpark will get your ebook into 70+ of the most popular and emerging ebookstores too.)
Pressbooks makes it easy to create the files you'll need to work with print-on-demand services including IngramSpark. In this post, you'll learn:
How to prepare an interior file for publication via IngramSpark
How to publish your book through IngramSpark's channels
Creating an Interior File in Pressbooks
Upgrade to Pressbooks' PDF pro package. (This removes Pressbooks' promotional watermarks.)
Customize the appearance of your PDF export.
Export your book as a PDF for print, which will become your "interior file."
Download the PDF file that Pressbooks generates.
Save that file to your desktop.
How to Publish Your Book Through IngramSpark
Before you get started, you'll want to have your ISBNs handy—you'll need one for each format (print or digital) of each book that you plan to publish with IngramSpark.
You'll also need your tax information and your banking information so IngramSpark can deposit royalties in your account.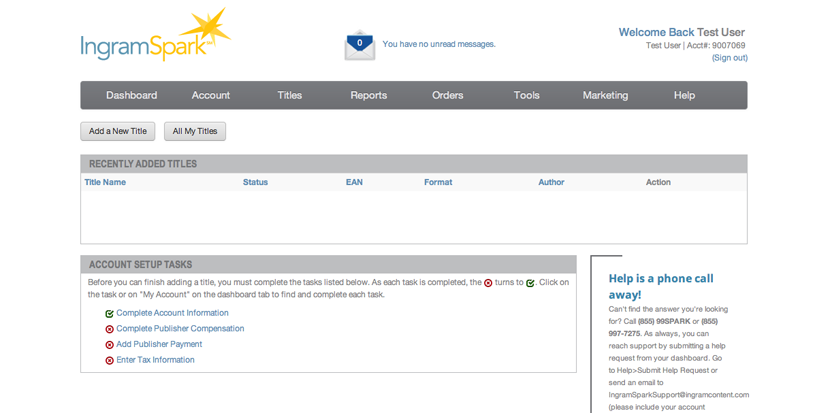 Create an account on IngramSpark.
On the first screen, sign all the agreements for IngramSpark and the marketplaces the company will distribute your book in.
Upload your book information including authors and contributors, searchable description and metadata, imprint you would like to publish under (you can make your company the publisher) and other details.
Choose your book trim size and specifications.
Select print-on-demand and/or ebook distribution.
Enter your ISBN. If you don't have a valid ISBN yet at this step, you won't be able to continue.
Specify pricing and territory rights.
Upload your book files. (PDFs outputs are for print-on-demand; ePub files are for ebooks.)
Enter your billing information.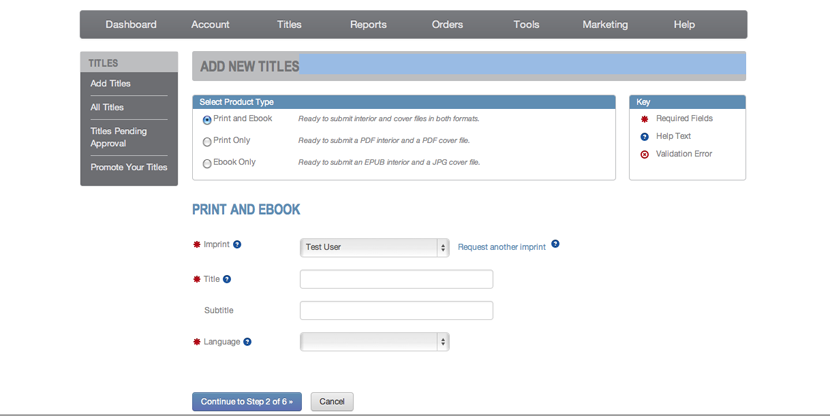 Note: If you submit both your print-on-demand and ebook files for publication simultaneously, IngramSpark will publish both for a combined price–otherwise it's more to publish separately later. There is a fee to access IngramSpark's distribution channels (again, you save if you do both formats simultaneously).
What Happens Next
Now, sit back and wait while IngramSpark distributes your book into its bookseller channels. When you submit your title, they will inform you of the expected timeline for publication.
Your first royalty payments from sales will arrive within 90 days. After that, royalties will be deposited monthly in your account.